This page is for information last minutes.
At least on the site the latest images and videos of Gitana Back from Canary to "the Black Country of Charleroi, the contrast is amazing! With as few images of the storm suffered between Madeira and La Coruna, three days under three reefs and 24h with staysail only...
Gitana is shed in Pont-de-Loup near Charleroi after back navigation from La Graciosa, four days of channels brought her into the Black Country.
He underwent a complete overhaul of the interiors and deck including a rigid bridge to confront the northern seas conditions. But also major works: Transformation in cutter, change the Spi / spinnaker pole into gennaker / spinnaker asymétrique system. No more furling, a conventional system Yankie / self tacking staysail all on snaps sail to simplify the wing and make autonomous sailboat in terms of technical problems .
Gitana will therefore still remain one year to the site to complete and polish up its transformation.
The Two Tonner will leave in summer 2015 to the Faroe Islands and Lofoten in northern Norway at 67 ° North. Following will be the next year maybe to Quebec, through Iceland and Newfoundland and Saint-Pierre and Miquelon!
Go for thrill seekers in 2015!
Gitana sailed from the Canaries to Dunkerque via Madeira, summer 2012

Gitana 7 proposed four luxury crossings of La Graciosa, Lanzarote near to Madeira and Madeira to La Coruna, La Coruna Brest and then finally Aber Ildut Dunkerque .
The Two Tonner went to the Canary Corunna July 10, suffered some heavy weather between Madeira and La Coruna and arrived August 28 at Dunkerke where he was dismasted in the following month and, at the end of October, conveyed by the channels.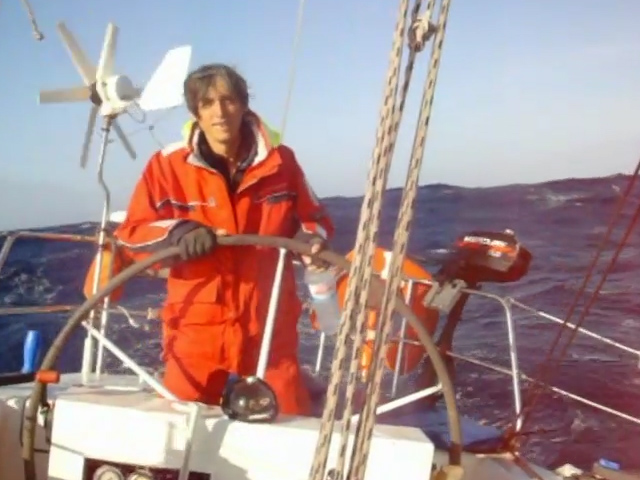 See you soon on the water!